"

The Polka King

"

– Testimonials
Welcome,
Ever since "The Polka King" is first shown on Netflix I have received hundreds of letters from many people world wide. The response has been phenomenal. I am so grateful. To be honest, it is a pleasure reading your letters, and I am going to do my best to post as many of your tributes, as I can.
Thank you from the bottom of my heart.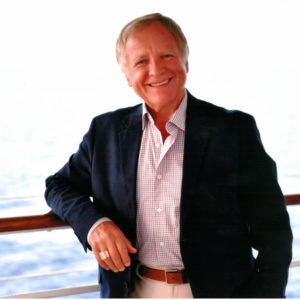 Hi Jan.  I am Juan from Chile. Great job with social networks.  I am glad how you overcome what life gave you as challenging.  Your life is a life lesson.   Great to see you reborn.  Regards,
Chile
Hi Jan. I just watched the Jack Black movie. I loved how you constantly built up everybody around you, especially your wife. You inspired me to be a better husband. Thank you for sharing your story.
I saw your two movies and became a huge fan of you! Greetings from Brazil!  You should tour around the World!
Brazil
My name is Oleksandr, I am a young man who just came across with the movie "The Polka King". I loved the film and most of all I enjoyed a lot your incredible life. Despite all the bad decisions you had made, you have apologized and recognized your errors. Your philosophy amazed me, always showing a good mood and never giving up. Because I really would like to know more about your life, if you don't mind, could you tell me where I can get your autobiography, "Two suitcases full of dreams". I saw a video on Youtube where you introduce the book, however, I cannot find it anywhere to buy.   Thank you.
Jan, You entrusted me with the story of your life. As I told you when we first spoke I was going to get the movie made. Most definitely an outrageous comedy, but also a cautionary tale about the American dream that came true and then went off the tracks. Jack morphed into you, and no actor could have captured the charisma, soul, and character of "Jan Lewan" better! So many of the reviews are glowing and the people experiencing the film love it.  The wonderful thing about movies, is that after we're all gone, the film will live forever. So, thank you Jan, for having the faith in me, and the realization of another dream that came true in THE POLKA KING!!!
How are you doing, i saw the movie the polka king, wonderful.  You came to america with big dream and yes you succeeded in keeping happy but failed to live up their greed.   You paid the price of marriage and put behind walls.  Look at you now you stand tall.  Great.   I pray for you.  You are a great inspiration.  How are Marla and David?  I run a small ngo for children from disadvantaged situations like child labor, broken home, and drop outs. I teach the children to be positive and rise from any failures.  I pray for you, please pray for us.  In fraternity,
I am a Belgian filmmaker.  Who knows, we might meet once in the future.
Belgium
Saw the Polka King wow what an education!   You're awesome!
Tampa Radio
God bless you sir. You have the spirit of a true champion.
San Antonio, TX
Many emotions were stirred by all the recent happenings and posts about the movie, but to my friends — I am thrilled that your mugs, horns, and musical talent were on network television for all to see and hear. The recognition is well deserved. Your involvement in the process shows great strength, and I am extremely proud of you. Sending positive energy to everyone involved.
Hello Jan, first of all best wishes to you, I hope you can get to spend a lot of time with your Tyler! Dziadek must be so proud. My wife Karolina and me just watched the Polka King on Netflix. Once again, we are big fans of Jan Lewan, but even more of the man Jan Lewandowski. It must have been heaven and hell at the same time what you've been through. Lots of respect for you Jan. Hope to meet you one day in Florida! All our best Jan! Keep in touch.
I just saw the polka king today. I love your story! But I was suprised that one of your songs is one that I hear in football matches: Ole Ole. It made me wanted to see that movie and know more about you! I just saw the polka king today. I love your story! But I was suprised that one of your songs is one that I hear in football matches: Ole Ole. It made me wanted to see that movie and know more about you!
Ogladalam film wczoraj! Fantastyczny !!! Myślałam ze to jakaś hollywoodzka  ściema, ale oglądam materiały i filmiki o panu i widzę ze to chyba prawda ?
Miami, Florida
Hey Polka King!  Loved the movie!  Your Polka Rap made my day!  You have new fans in South Carolina!
South Carolina
I loved your history. I've just watched the Polca King on Netflix. I loved. Congratulations for your amazing life. You are a winner!!
Dear Mr. Lewan, I recently watched your movie and listened to your music and just want to say I'm a big fan! I was wondering if maybe I could have your autograph? I would absolutely love it!
Palmyra, IL
I just watched "the polka king" and I loved it! I am from a small German heritage town in southern Indiana and have grown up with polka and you are a true inspiration! I play trumpet in college and love polka! I wish I could see you live!
Indiana
Czesc Pan Jan, Dayas ago i watched the netflix film and the report about your life. After see, i like a lot your free-worry music and your philosofy to believe all is possible. Great hugs from Barcelona.
Barcelona, Spain
Jan! I just watched the Polka King movie and really enjoyed it. Jack Black did such a great job of showing you as a loving and cheerful person who just wanted to get ahead in America and take care of his loved ones. I can totally appreciate that since my parents moved to Canada from Poland in the 80's. They're actually from Bydgoszcz too! Hope you're well.
Toronto Ontario Canada
I am writing to you after seeing the new movie about your life "The Polka King". I have Alexithymia. A condition that, explaining it fast, makes it really difficult to me to feel things at all. Your Movie was the first one that made me feel something. I felt a good sensation in my stomach while I watched it and rooted for your character. Thank you!
After seeing the documentary I was very moved by your story so it was a pleasure to say so with some Knoa coffee. I was happy to see they wre making a movie about your life (watched it last night). I think my favorite is the part when you put the rap tape and play it as your are free and also the end when singing in person. Do you still perform around PA?
I am 34 and I am Hispanic but as a baby Adopted into a Polish Family in Chicago IL.  I've just watched the Polca King on Netflix. I loved. Congratulations for your amazing life. You are a winner. I'm from Brazil. I am blessed to be part of a Polish Family and growing up with such love and sprite as "we" Polish have.  I wish I could say my life was easy but because of my own failings as a boy and young man I took hardships. my life is good now yet recently in my life I have felt deeply alone and have started to become depressed.  I felt compelled to email you and tell you that watching these films and seeing your optimistic views through all of your hardships, reminded me to be strong and to smile and take in to account all the good things to smile about and that we live in a wonderful country and if I dream big and stay positive that life and god will provide.  I guess I just wanted to say thank you for living the life you have lived and sharing it with such a powerful smile!  I never met you but after today I will never forget you and I will try to spend the rest of my life with the energy of Jan Lewan. My best wishes to you and your family.
Brazil
Hello, I'm Brazilian and I watched your movie on Netflix. I want to congratulate you, for the courage with which you faced your mistakes. A human has to have the courage to make mistakes and suffer the consequences. I learned at a young age that it is not worth going out to judge people and imagine how much you have already suffered with it, so this message is supportive because its history shows how we can always become better people. May you make more and more of your life, which is already spectacular, into something greater.
São Pulo Brazil
Good morning Jan. I just wanted to take the time as not only a band wife, but as Stephen's wife, to tell you how proud of you all I am. I understand that you paid the ultimate price for this movie but it was because of that price that Stephen and the other guys have this opportunity. They wouldn't have any of this if it weren't for you. I've learned that everything in life (good and bad) happens for a reason. You have sacrificed a lot and I just want you to know how much I/we appreciate you. Thank you for being in our lives and being a wonderful friend to Stephen. I know I can speak for him in saying that you have been a blessing to us and we love you.
Bolingbrook Illinois
My boyfriend and I just watch polka king on Netflix. I just want to say that you're an amazing person!  You are just completely awesome and positive and u will forever be polka king!
Germany
I watched your documentary and movie. Your music took me back and made me smile. It makes me think of my mama, ohma, and opa. I miss them very much. Thank you.  Your music makes me smile.
University of Phoenix
Thank you for accepting my request Mr. Lewan.  Last night I saw the movie played by Jack.  I just happened to see his Facebook profile and decided to send the request to see if he accepted it.  Thank you very much friend and many successes.
Chaco, Argentina
Amazing movie mate, you seemed to have an amazing life!  Kudos.  If you are ever in Europe and would love to come to our beautiful island of Malta please let me know.
Marsaxlock Malta
Hello Jan.  Just watched the movie and. I must say, I admire your energy, I learned a big lesson today from your energy.
Dubai United Arabia Emirtes
Just watched the Netclix documentary about you and the movie with Jack Black. I must say that you are an inspiration. You may have made a mistake but that doesnt define you. What defines you is your drive. You had a dream and you found a way to make it happen. Thank you for inspiring me sir.
Cleveland Tennessee
Witam. Dziękuję za przyjęcie do pana znajomych 😉 Obejrzałem film Polka King, Jack Black zagrał trochę prześmiewczo, uważam że trzeba go oglądać trochę z przymrużeniem oka, ale ogólnie jest to świetny film, pańska historia i twórczość jest niesamowita, oglądając film miałem wrażenie jakbym patrzył trochę na siebie. Też jestem emigrantem, co prawda w UK ale wiem jak trudno jest związać koniec z końcem nawet żyjąc w tak bogatym i pełnym możliwości kraju jak Wielka Brytania. Pozdrawiam serdecznie, życzę dużo zdrowia, wspaniałej publiczności i sukcesu.
Peterborough Masa Build UK
My husband (Barry) and I watched "The Polka King" on Netflix today and loved it. We love Jack Black in anything he does. Barry isn't familiar with polka music, but I've always liked it.  I wasn't aware of your interesting life story until I saw "The Polka King." I've read that you and your former wife, Rhonda, are still on good terms. We hope you don't mind our asking, but how do Rhonda and your children, Daniel and Amber, feel about the movie "The Polka King"? Do they feel that the film is an accurate representation of their life with you? Does Daniel still perform with your band? Does he go on tours with you to Europe? Hope to hear from you, and God bless.
I am Hungarian but my partner is Polish – my father in law just went back last week after spending 3 months here in Australia –  We just come across your film and documentary on Netflix – it is truely something incredible. Thank you for making it.  We have our own business and until you have your own business you don't understand what it's like to take a risk. I admire your persistence and find you one of the most inspiring and truely driven individuals. You have a story to tell. You open people's eyes and have a laugh and say "Well, life is too short – Just do it."  You never gave up on a goal, on a dream, on a better life.
Australia
I watched The Polka King. I took many things away from the film. I saw a human being who worked very hard to make a good life for himself and his family, and who made a lot of people very happy. Mistakes were made, lessons learned and you have persevered. I see that as a positive thing. For whatever reason, it seemed important to let you know that your story meant a lot to me. I think you probably have inspired a great many people in ways you cannot imagine. Enjoy the sunshine!
Stevensville Michigan
Jan, you are a legend.  I watched the movie and the documentary, and videos of your trips to Europe. Your life is incredible, and inspiring. So sad you had to sacrifice a piece of your life, you had so much talent to give to the world, if life did not take a wrong turn. Your voice is incredible, too bad it wasn't recognized more. I hope you continue live out happy and healthy days and continue to inspire people with your out-of-this-world energy!
York University
Hi Jan. My wife and I just got done watching the movie. It certainly was a rather "light version" of your reality but we enjoyed it. I give you a lot of credit for living up  the wrongs but also for an outlook, often reflected here, that is very positive. You and I often share grand children photos here and the love that's depicted in those is the most telling….for the both of us. Though we have only personally met once in my former roll as a news report for WYOU TV, I really believe FB has made us friends. May I wish you the very best as you move ahead with life and your loves!

Just wanted to say I've just watched the polka king. I happen to think your amazing. I think you fell into trouble and tried to dig your way out, unfortunately things didn't go the way you wanted. I think you've been through enough. I could not imagine the pain you have felt in your life but for you to keep going is inspirational. If I had any money I'd happily invest with you. You are a good man and the film portrayed that. Please keep going and reaching for the stars. Take care Jan. Sincerely
 Catriona Ni Ceallaigh United Kingdom
Good afternoon Jan!  I would like to say that I loved the movie The Polka King! In our region there is a city called Guarani of the Missions that was colonized by Polish immigrants. Here the Lewandowski surname is very common. I wish much health and happiness in your life. Success!!!!!
Brazil
Watched the movie.  Jack Black was the best actor to play you.  You may or may not be familiar with my musical family from NJ.  My aunt was Cha Cha Helen Moldoch the accordion player, and my father played drums with Tony Wyhopen and creepy Polka Richie was always at our house! Gildavi Lazarova the accordion repair guy and his wife are great friends of mine.  Small world in music.  Now I book and produce music festivals.   Followed your story on WNEP news as it unfolded. Have seen you live in Bethlehem at musikfest.
Bangor Pennsylvania