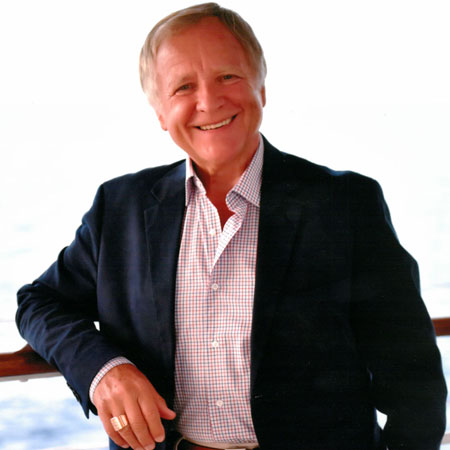 My name is Jan Lewan born Jan Lewandowski. I am a Polish singer and pianist who migrated from Poland through Canada to the United States. I gained and maintained a worldwide audience as a leading author, songwriter, polka band leader and tour guide.
I was born in Bydgoszcz during the occupation of Poland by Nazi Germany and the Soviet Union during the Second World War. As a child, I loved to sing and dance which complimented my musical education. I studied vocal with mandatory piano class in the Conservatory of Music in Gdansk and I was singing in the Operetta. My first public performance was appearing as Cupid in Offenbach's comic operetta "Orpheus in the Underworld". I also appeared in the ensemble of dancers and singers in the Central Polish Army. At that time every man had to do mandatory army time at the age of twenty. Even students enrolled in the university.
I was lucky enough to become an external student preparing myself to pass the exam to become a professional actor. This gave me the opportunity to sign a contract with the Syrena Theater in Warsaw located in a beautiful six-story tenement house from the 19th and 20th centuries. I was then appearing with the movie stars of Poland, many of whom performed before the outbreak of World War II. One of them, Adolf Dymsza was a popular and remarkable Polish comedy actor of both the pre-World War II and post-war eras. I also performed alongside my professor Ludwig Sempolinski who was a renowned polish actor, cabaret artist and also vaudeville, director, dancer and singer. One of the most memorable moments of my professional career was performing in the Nasza Jubilatka (Our Jubilee) by Gozdawa and Stepien when during intermission; I had a visitor come to my dressing room. He introduced himself as Jan Wojewodka, Impresario from Chicago. He said, "Two years from now I will get you to perform in United States."
Being in the Syrena Theater opened the door for me to perform on Polish national TV and to record my first record at the communist vinyl record factory Muza. After the recording was released my own career as singer was launched by performing at Festiwal Opole. Then I started to represent Poland by performing in many international theaters like Friedrichstrasse Palace in Germany. I also appeared with the review named Melody Druzy singing in Czechoslovakia, Hungary, Bulgaria, Romania and in Russia from Moscow to Siberia. When I finished the Melody Druzy tour my visa arrived for the tour to North America, thanks to Mr. Wojewodka. I found myself performing with my fellow actors and singers in polish church halls and community centers throughout Canada and the United States. Next, I continued working with a few musicians playing dinner music at the Canadian Pacific Hotels in Canada including Fairmont Royal York Hotel in Toronto, North Star Inn at Winnipeg, Chateau Lacombe Hotel in Edmonton, Banff Springs Hotel in Alberta, and beautiful Victorian Hotel at Vancouver. My big shows were over.
Later on, I got an invitation from the Polish American Heritage League and Garden State Cultural Center Fund to perform in the big Polish Heritage Festival at the Garden State Arts Center in New Jersey. I found myself standing on the stage in front of six thousand people, and the big shows began again. With the opportunity to perform before great Polish American audiences in the United States who love to polka, I turned over my style of entertainment to the more popular polka way which I fell in love with. Polkas were the music people like to hear. I formed my own orchestra and recorded several records. One of them with the song "Ole, Ole" was nominated for a Grammy. I went on to perform ever bigger polka shows in the prestigious Las Vegas Hilton Showroom, Las Vegas Sands Convention Center, and Atlantic City's Trump Plaza Hotel and Casino, Atlantis Hotel and Casino, and Trump Castle Hotel Casino. The highlight of my career was performing several times a year for seventeen years in the greatest international shows ever at the Donald Trump Taj Mahal Casino Hotel in Atlantic City. I also performed with my orchestra and symphony at Avery Fisher Hall at Lincoln Center, the most prestigious concert hall in the United States.
I went on with my orchestra to host my own TV show for seven years on the Fox-affiliated television station for Northeastern Pennsylvania. My very entertaining polka tours took me to Poland, Ireland, Italy, Germany, France, Belgium, England, Jerusalem, Russia, Greece, Egypt and Ukraine. Everything was going so beautiful until the day when I was with my band on a polka tour to Florida on my bus. A tragic accident that took the lives of two of my dearest musicians and left my son Daniel hospitalized in critical condition happened in South Carolina. That was the end of my orchestra and the beginning of my downfall. Darkness days in my career arrived.
Losing my orchestra lead to the downfall of my other businesses, because after the accident l let go of myself. I didn't care. Everything went down and showed the wrongdoing that finalized my life out of society. After serving my time here I am now with my second beginning. I still have lots of friends around and several of them are the musicians in my entire orchestra who joined me in a reunion concert that was presented before a sold-out crowd at Philharmonic Hall in Hazleton. The happy moments are here again for me. Having my son Daniel playing trumpet with the band and my daughter Amber singing with me on stage during this reunion concert was extreme joy. A song that I wrote while away called "Rappin' Polka" made its debut at the concert. It expresses how I felt about all of that happened to me. This song is the story of my life. It was a big hit at the reunion concert.
Due to the fact that my entire career with my orchestra and travel tours was filmed by Lightning Videos a documentary was created based on my life. Later on footage from Lightning Videos helped to develop the storyline for the movie "The Polka King" starring Jack Black. We attended the world premiere of the movie at Sundance Film Festival in Park City, Utah. This movie is the closing to the story of my life. From this day on when I look back on the past I will smile and say to myself, "I never thought I could do it, but I did!" I overcame all of the people who tried to bring me down. God Bless all of you.

News –
"

The Polka King

"

movie